How I use speedlights for wide open portraits.
To have them lit gently and with a dreamy shallow depth of field.
This article will teach you how I shoot with a single speedlight covering all the gear, techniques plus examples.
Pre-post disclaimer : this article is quite technical and suitable for photographers with a reasonable level of skill and knowledge. For others of you following my blog for the pretty pictures, there's plenty here for you too – edit courtesy of my wife:)
Shooting speedlight portraits wide open means using your lens at it's larger apertures. This allows the person to really pop out of the photo and give a 3D feel to the shot.
I'm a commercial photographer based in Brisbane, and I will often shoot corporate headshots this way: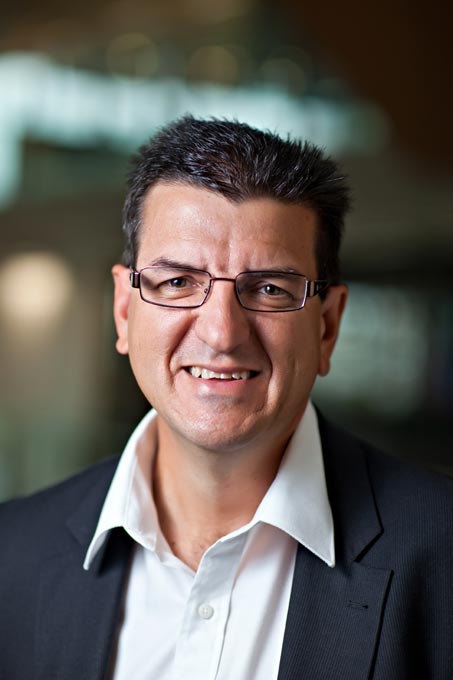 Canon 5D mkII with canon 85/1.2 at f/2, 1/160 sec, iso 160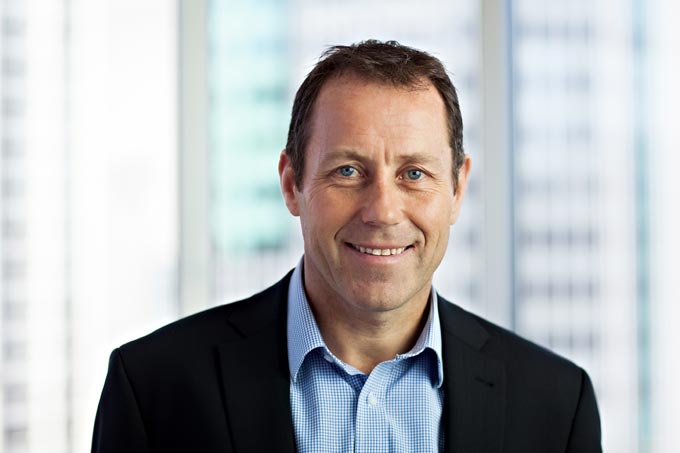 Canon 5D mkII with canon 85/1.2 at f/2.2, 1/200 sec, iso 200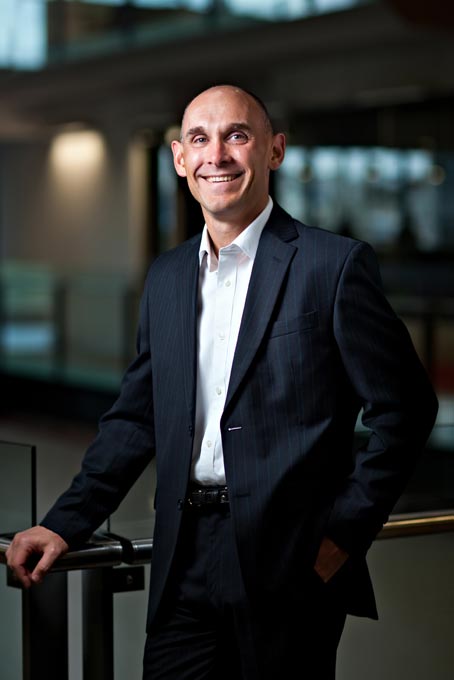 Canon 5D mkII with canon 85/1.2 at f/2, 1/200 sec, iso 200
Often the accepted standard for portrait photography is to shoot at f8 so everything is in total focus. I do not agree with this . The only critical thing that really needs to be in focus are the eyes. Both of them if shooting straight on, and the eye closest to the camera if shot from the side. You must continually check this in camera whilst shooting by zooming in quickly to the eyes and making sure. Later when making selections at your computer, you can also check this at a large magnification in your photo editing software to ensure you have nailed it. See my corporate headshots for examples of this.
That's not to say f8, all in focus photos are bad,  sometimes it might even be what's needed for a shot. It's just not my preference and not the point of this blog post. There's not much going on at f8, however at f2 the magic starts.
Note that the technique I'm about to describe is for shooting single head-shot or half body style portraits, and mainly indoors. Unless you can use high speed sync, there is often too much light outdoors to use wide apertures. There are other work arounds, but for now let's keep it relatively simple.
Why the Speedlight ?
I have used speedlights throughout my professional career as a commercial photographer, and continue to do so now. I shoot Canon gear and have used the venerable 580 ex for many years. I  have recently upgraded to the new canon 600 ex-rt however note that you could use any flash at all from canon, Nikon or even cheap eBay ones for this technique. The reason is that the flash is set to manual and power is adjusted manually to to light the subject. This means ETTL is not needed.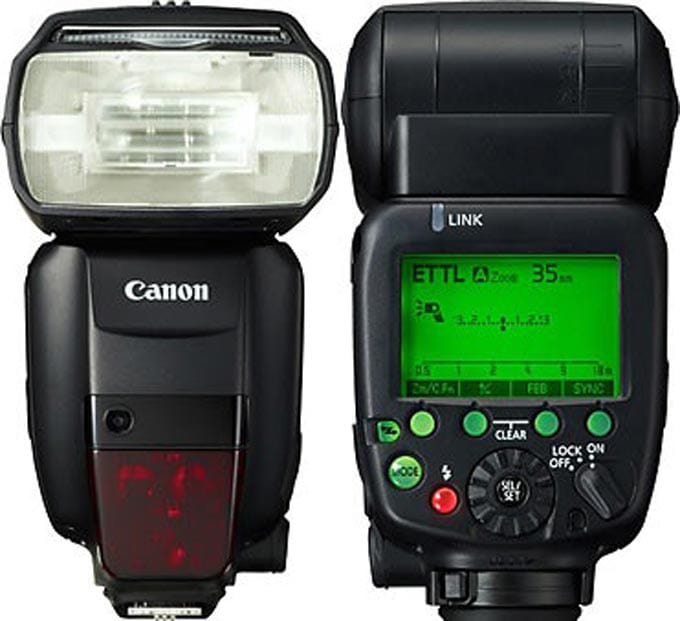 Speedlights are small, lightweight, convenient and surprisingly powerful. I take my speedlight setup wherever I go, only resorting to the heavier artillery (studio lighting gear) when I need to . For those who don't already know, getting your lights off your camera is the 1st rule of great lighting. I often see photographers missing the opportunity to get their speedlight off-camera and create beautiful, interesting light. Note also that when shooting portraits wide open, you don't actually need much light, so speedlights are perfect. Studio strobes are often too powerful and will over-power your shot. This can be mitigated by the use of ND gels on the lights (or ND filter on your lens)  if you want to use studio strobes with this technique.
The trigger
When shooting your speedlight portraits off-camera, you must somehow trigger the flash so that it syncs with your camera.
There are many ways to do this, the best in my opinion is the wireless trigger. Wireless gives you the freedom to easily move your lights and less chance of people tripping over your gear and destroying it. Other methods are either wired sync cords or optical slaves. In fact for many years I used cheap eBay wireless triggers which worked fine. I will not go into depth describing all of the available options as you can easily find this information all over the web.
I now use Canon's excellent ST-E3-RT since the new 600RTs have receivers built in. I find these to be the most accurate and reliable system I have ever uses to fire speedlights. They are highly recommended. For many years (and now as backup)I used pocket wizard triggers because they are reliable but also allow syncing at very high shutter speeds. Note the technique I'm describing  is for syncing at normal shutter speeds, not high-speed sync. The pocket wizards I use are the mini tt1 and the flex tt5 (who names these things ?) I also use an AC3 zone controller which allows me to adjust flash power from the camera – love this feature !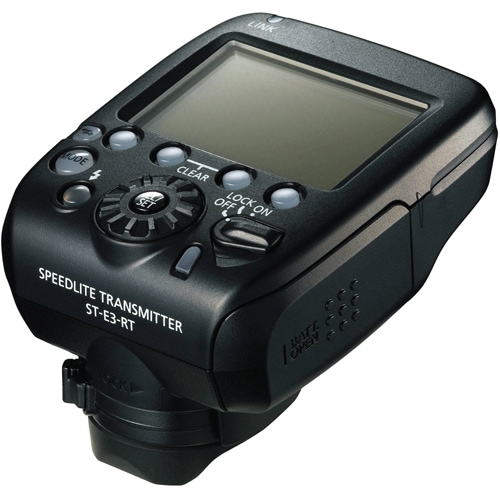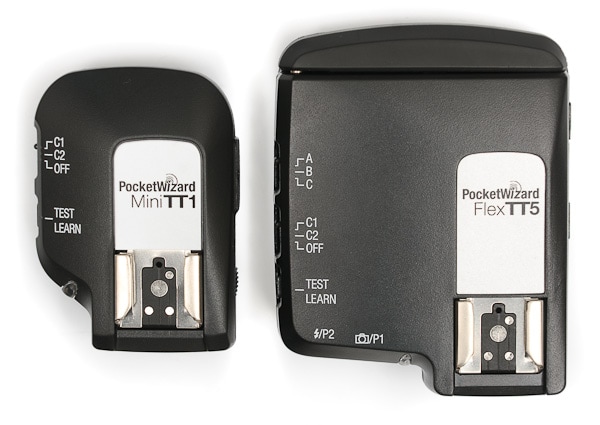 Modifiers, stands and swivels
To actually get the speedlight off camera it needs to be mounted on a light stand via a swivel or umbrella bracket. These then allow the use of some sort of lighting modifier. Using a modifier will diffuse the light making it softer and more beautiful, without the harsh shadows. However using a modifier is not a deal breaker. Quite often I will not use one simply because I'm outside, have no assistant and it's too windy. A bare speedlight off-camera is still vastly superior to one on-camera. The modifier is a bonus as it will create more flattering light for your subject.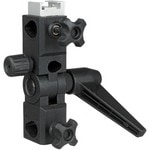 Umbrella swivel for mounting a speedlight on a light stand
My personal favorite  modifier is the Photek Softlighter II 60in. It's a wonderfully soft light source and very easy to both transport and setup. It also happens to be the favorite modifier of one Annie Lebowitz. I also love the simple umbrella as a modifier for how cheap and convenient it is. I now also use their slightly smaller one with is 45″. It a little easier to handle in tight spaces.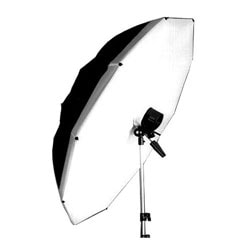 I have shot many a wedding portrait with a bare strobe,  off-camera set up simply out of necessity of not having my gear blown away. One of the best tips I could ever give an aspiring wedding photographer is to get your speedlight off-camera. See the examples below which demonstrate this: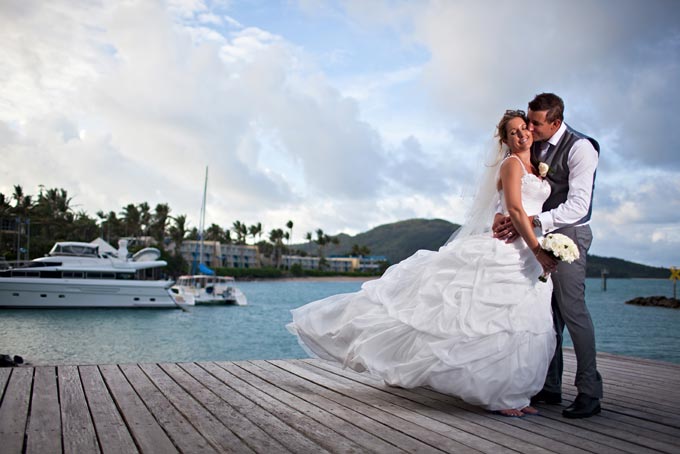 Canon 5D mkII with canon 35/1.4 at f/1.8, 1/3200 sec, iso 200. Speedlight camera right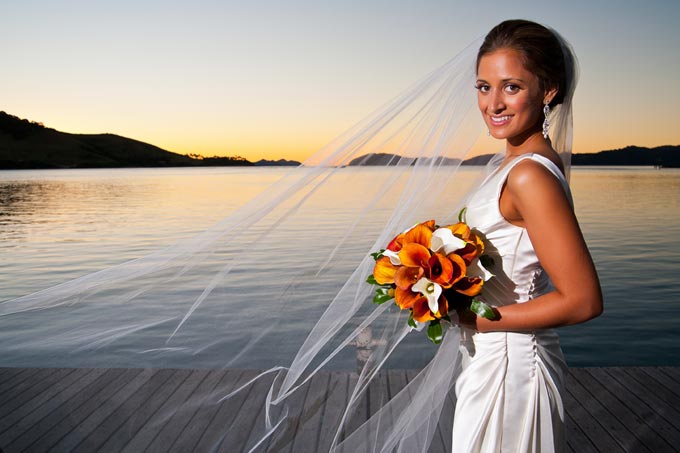 Canon 5D mkII with tamron 28-75/2.8 at f/7.1, 1/160 sec, iso 320. Speedlight camera left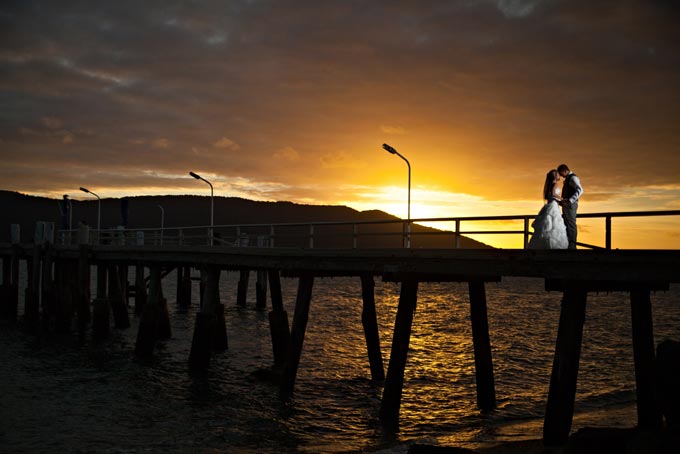 Canon 5D mkII with tamron 28-75/2.8 at f/2.8, 1/4000 sec, iso 200. Speedlight camera right
The Background
This particular technique requires a nice, well lit background.  At the very least, some sort of light source in the background. The background is more about beautiful light than any particular subject matter. Remember we're indoors therefore windows are perfect for this. A well-lit background lends itself to the dreamy look and will give you some spill light on your subject which acts as a rim or back light. Dark backgrounds don't give you the same magic. Just look at images online and notice how many have lighter backgrounds.
Experiment with colours, shapes, window panes etc for some texture into your shot or to use as framing devices. Also don't worry if the background blows out (is overexposed). This can really add to the lovely dreamy look of the portraits. It can be an artificially light background too – as long as you get some nice light source behind your subject: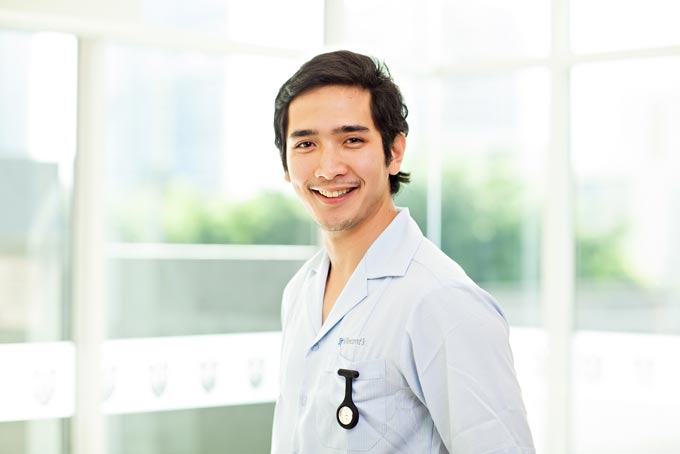 Canon 85/1.2 at f2.2, 1/160 sec, iso 100
Notice the nice spill light on the right hand side of the subjects face
The Set-up
As you can see from the diagram below, the set up is quite simple. Experiment with your single speedlight position. More of an angle to create some dramatic shadows; over and straight onto your subject for butterfly or beauty lighting. Note that if you are lucky enough to have an assistant (or can snag a passerby) you can add a reflector on the opposite side to fill in the shadows.  Again, not necessary, just a bonus. This is the fun part – play around with your light position and see what you get.
Camera & Flash Settings
In a nutshell, we are exposing for the background at our preferred aperture, then lighting the subject via the speedlight.
For any type of controlled, indoor lighting you should definitely be shooting your camera and flash in manual mode. Since the light is controlled by you, there's no need to allow the camera to automatically change your settings. This will waste time and give you inconsistent results. Also set your flash to manual and shoot some test images to get it right.
I like to shoot an 85mm lens at around f2 or f2.2 on a canon 5D mkIII full frame camera. This is an expensive, professional lens and camera setup , however the same results can be achieved using any dslr with a cheap prime lens. Canon's cheapest and best for this is the canon 50/1.8. It's a great lens to try out this technique and will cost you around $100. Maybe even less second hand somewhere.
Shutter speed should be at or near to your camera's maximum sync speed. This is the shutter speed at which the camera can sync with the speedlight. On my canon 5d it's around 1/160 of a second. This is also fast enough to stop any motion blur. There is always a dance between your camera's aperture, shutter speed and ISO settings to achieve the optimal exposure. For this technique, always start with your preferred aperture (around f2-2.2 ). Then achieve a balance between shutter speed and ISO that allows fast enough speed to avoid camera blur and light enough for the dreamy, well- lit background. You are exposing for the background here. There's no substitute for experience and testing things for yourself. Check the following examples with their respective camera settings. All of these are shot using this technique: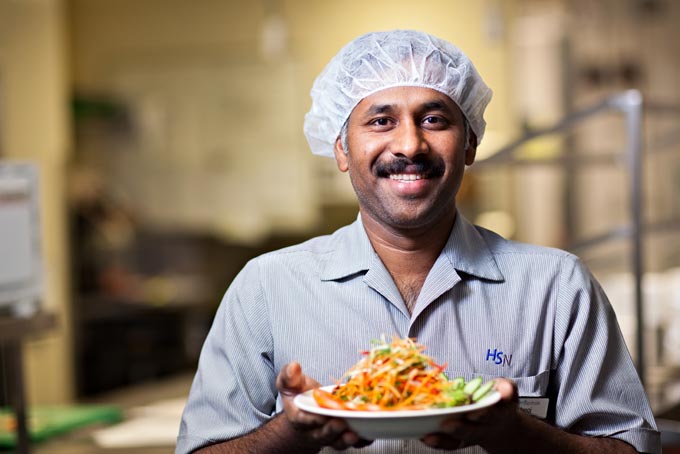 Canon 5D mkII with canon 85/1.2 at f/1.8, 1/125 sec, iso 320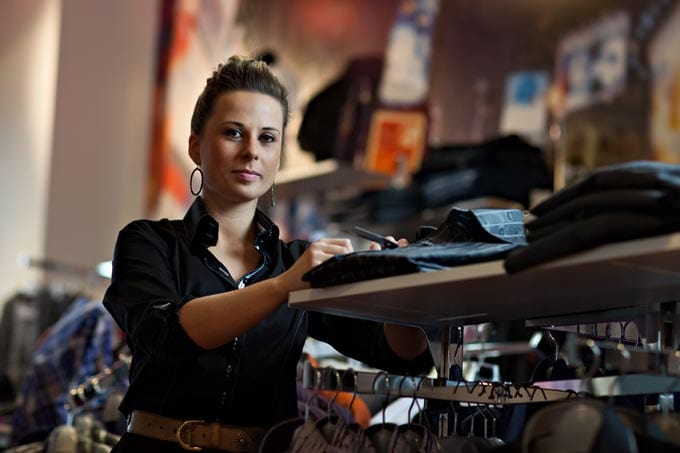 Canon 5D mkII with Canon 85/1.2 at f/2.2, 1/160 sec, iso 640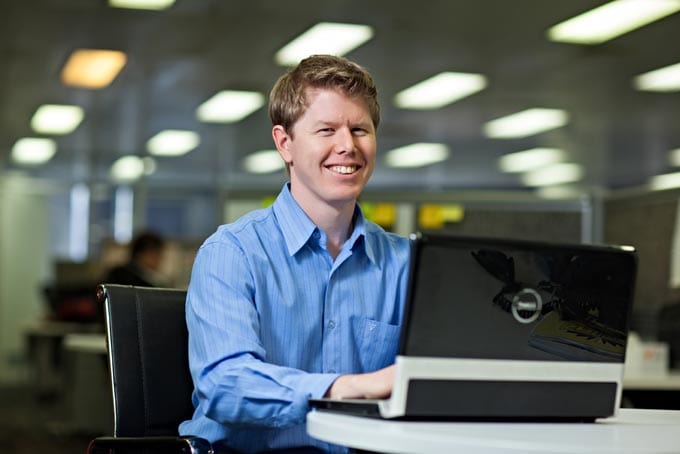 Canon 5D mkII with Canon 85/1.2 at f/2.2, 1/160 sec, iso 200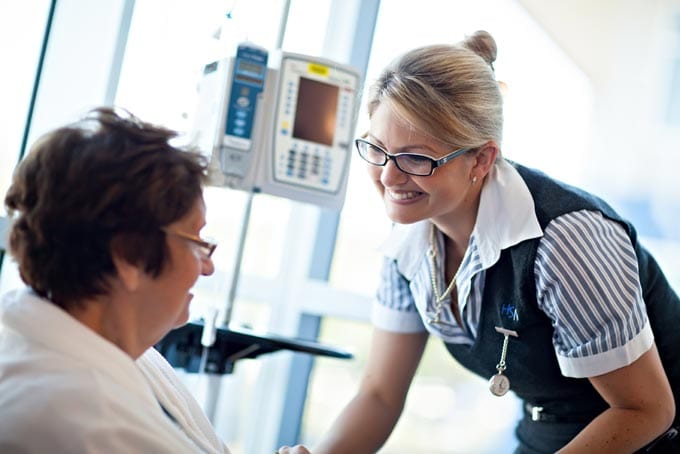 Canon 5D mkII with Canon 85/1.2 at f/1.6, 1/160 sec, iso 500
Note that I often use a tripod or monopod for this technique. It simply gets you more photos in focus, more keepers. Shooting wide open or at f2 gives a very shallow dof. Any slight movement or swaying backwards or forwards whilst shooting can affect what is in focus. Using a tripod keeps things steady and monopods are a easy to work with and don't get in the way. I prefer tripods because they also hold up your camera when you're not shooting.
Framing and Composition
I generally err towards tighter shots for this technique because I love faces and expressions. Since the background will be blurry and is primarily about lovely light, there is less need for the background to lend context to the image. There are no rules here – just play around to find your groove and what feels best for you. That being said, there are some basic rules of composition which can help but that's for another post. Always remember it's good to break the rules too.
Additional notes
Here is some additional stuff that can help, in no particular order:
I use a canon cp-e4 battery pack. This takes 8 AA batteries and allows my speedlight to last longer but most importantly it improves the recharge time. If you're using speedlights a lot for portraits, this is a must have item. I can't imagine working without it.
I often use the "focus and recompose" method when shooting these speedlight portraits. This means I focus on the eye of the subject with the center focus point of the camera, then move the camera for the best composition. Unfortunately canon's  outer focus  points on the 5D mkII are simply not reliable enough and I shot this way for years. Note that the new canon 5D MKIII has much improved outer focus points. Shooting this way will result in plenty of out of focus (OOF) shots but you'll get lots of great ones in there too. Don't be disheartened by OOF shots – they are part of the process of this technique. 
shoot plenty of images to account for the OOF ones mentioned in the last point. If in doubt, or even if not in doubt, shoot a couple more just to be sure.
In the interests of transparency, note that the links on this page that go to B&H photo are affiliate links. This means if you purchase anything from these I get paid a small commission. It doesn't cost you anything more than going there yourself.
Everything I've talked about in this article is about the mechanics of this technique. However always remember:
Interacting with your subject and creating an experience for them is far more  important that the technical side of things.
However, having the technical side mastered then allows you to get that out of the way,  so you can focus on connecting with your subject for a great experience and making beautiful photographs.
I hope you've found this helpful and maybe even feel inspired to go out and give it a try.
Please leave any comments below and feel free to ask any questions. Better yet, once you've given it a try, post back here and let me have a look at your masterpieces.
---
You might also like